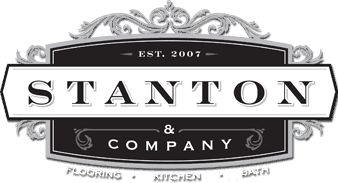 About Stanton & Company
---
Stanton Pearce
Highly regarded and sought-after for the outstanding quality and detail of his work, Stanton Pearce is appreciated for the expertise, professionalism, and full service his company offers.
What sets Stanton apart is his combination of talent and practical knowledge. With a professional, dedicated staff, Stanton plans, organizes and manages every detail of his projects from selection of materials and finishes to installation.
Stanton's expertise comes from years of experience in the tile and flooring industry with several national companies . He has successfully renovated and remodeled hundreds of homes and delivered dream rooms complete with extraordinary light fixtures, wall and window treatments and his specialty, custom flooring, kitchen and baths.
---
Please visit us at either of our two convenient showrooms:
---
Fort Worth Showroom
---
4824 Camp Bowie Blvd.
Fort Worth, Texas 76107
817.731.5855
Open 9am-6pm
Aledo Showroom
---
701 Bearcat Road, Suite D
Aledo, Texas 76008
817.441.2790
Open 9am-5pm
Schedule a free estimate!
Let Stanton & Company be
Your one stop source
for your next home project.